To mark Volunteers' Week, which runs from 1–7 June, Helen Fish blogs about her volunteer role as a Breeze Champion in St Albans, which has rewarded her in more ways than one.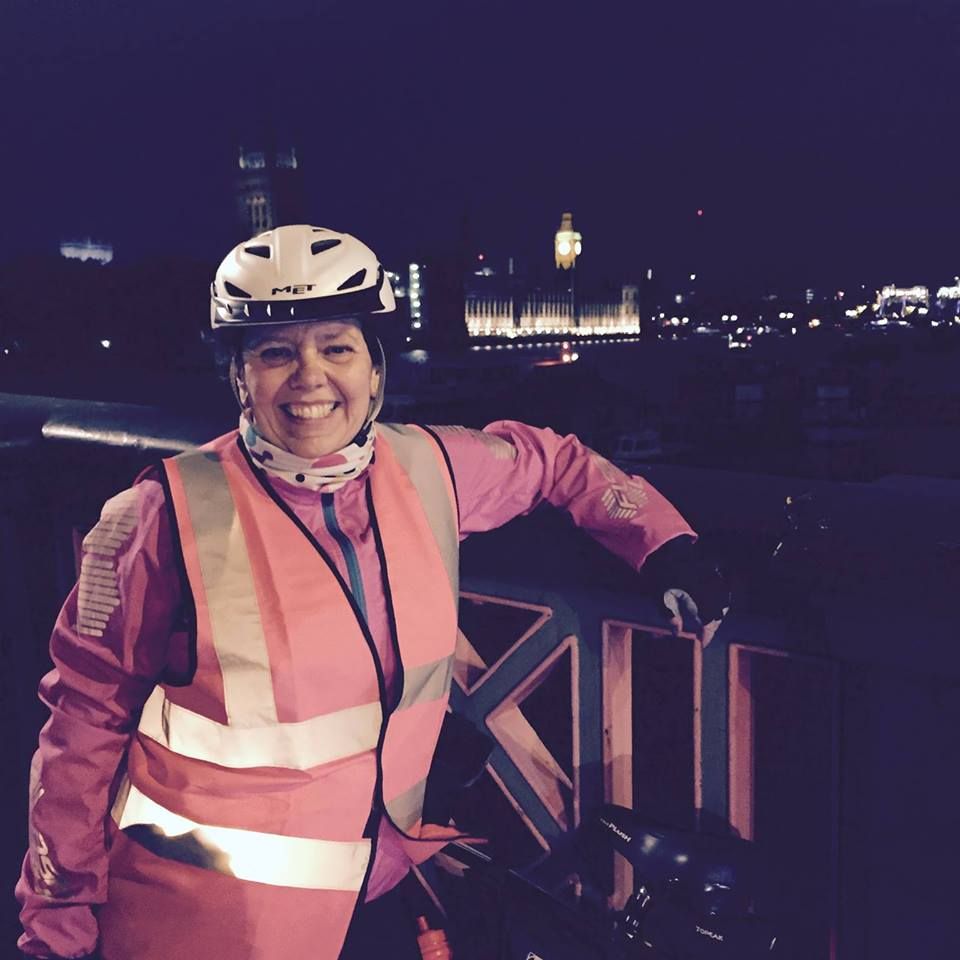 My journey as a Breeze Champion began when an email arrived in my inbox a couple of years ago asking me to do something I couldn't say no to: cycling 100km for a women's cancer charity. My only problem was that I hadn't ridden a bike properly for 25 years following an accident that knocked me off my bike when I was 21, requiring three knee operations. Fast forward a couple of decades, and I was raring to go for the charity ride, but struggling to find the motivation to get past the 25km mark. It was then that someone on a local Facebook group suggested I sign up to a Breeze ride. There weren't any rides near me, so there was only one thing to do – become a Breeze Champion myself.
"I never thought that pedal power could make such a difference to so many people, but I couldn't have been more wrong."
From leading my very first ride, I met the most amazing people – women just like me who were nervous about getting on a bike again. I soon realised that persuading women to sign up in the first place was the hardest part, but once they came they almost always caught the bug. So many of the women who joined my first few rides are now close friends and Champions themselves. I never thought that pedal power could make such a difference to so many people, but I couldn't have been more wrong.
There are so many reasons why I find volunteering with Breeze so rewarding, but seeing how people progress on my rides is something I'll never tire of. Many of the ladies I started out with two years ago on my early Breeze rides have gone on to achieve so much; some have joined local cycling clubs and between us we have entered countless charity rides and sportives. But there is still work to do. We're a growing force in ladies cycling and I'm hugely proud to play a small part in that.
Of course, I can't reflect on my role as a Breeze Champion without mention of my Mayor of St Alban's Community Champion Award. I knew nothing of the nomination until I received an email to tell me I'd been shortlisted. Well, to say I was overwhelmed is an understatement. I've never won anything before – I was always the one who came last in the school's sports day! I had two guest places for the awards ceremony so I didn't hesitate to take the two ladies who had been on this journey with me from the very beginning, my fellow Champions Claire Reed and Sally Benjamin. In my acceptance speech, I invited the Mayor to join one of our rides, which she gladly accepted. On Good Friday this year over 30 Breeze riders joined the Mayor on an eight mile tour around the St Alban's cycle track.
My advice to anyone thinking of becoming a Breeze Champion is the same advice I've given to so many of my cycling friends – just go for it, you have nothing to lose and ever so much to gain.
If like Helen, you'd like to become a Breeze Champion you can register for a free training course here.