It's hot, isn't it? The words of almost every single rider, as HSBC UK City Ride rolled in to Nottingham yesterday for the second event of the summer.
At 31 degrees, the city spent much of the weekend basking in temperatures hotter than New York, Nairobi and New Delhi, but even that couldn't deter the riders from heading out for 'one last lap' of the 6km traffic-free route.
Starting at Victoria Embankment, the tree canopy over the first stretch offered some much needed shade, before looping back down on to the banks of the shimmering Trent.
While most riders toiled in the heat, Laura Kenny was rightfully afforded the luxury of a rickshaw ride around the course – with an ice cream in hand! Britain's most successful female Olympian had a great day meeting kids in the Hub, stopping for plenty of selfies en route.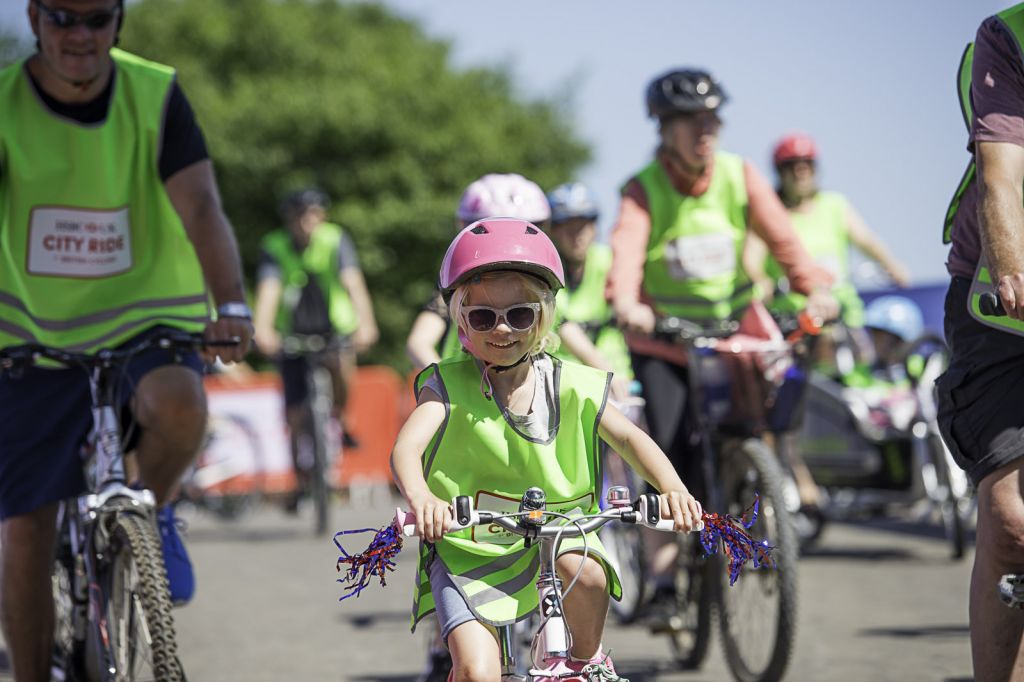 For many the highlight of the route was cycling around the edge of the hallowed City Ground pitch, parking their bikes and taking Mark Warburton's seat in the dugout – however I don't imagine the Derby fans in attendance were quite as enthusiastic!
Yesterday was of course Father's Day too, but that didn't stop the kids from steaming away from Dad out on the route. To make matters worse, Great Britain Cycling Team rider Kian Emadi ended the day by beating his Dad in a tyre pump challenge in the Hub.
Happy Father's Day indeed!