The OVO Energy Women's Tour returns for a third year today, kicking off in the dainty market town of Daventry. Whether you're watching at home or out on the road, here are seven things to look out for.
It's the Women's Tour's London debut
This year's Women's Tour will conclude with a showpiece finale in London. The six lap criterium will take place on the same iconic streets as the men's Tour of Britain, including Regent's Street and Whitehall, and is the event's first visit to the Capital.
We don't imagine the riders will get much chance to take in the sights from the saddle, but the newly elected Prime Minister might just catch a glimpse from the back bedroom window.
Don't miss a thing
As much as we'd all love to book three days off to follow the racing, in reality we're probably going to have to make do with following the action on live blogs and Twitter.
The good news however is that ITV4 and Eurosport will be showing the highlights from each stage every night, with ITV4 repeating them the following morning too.
The Derbyshire stage is back again – longer and just as hilly!
The peloton returns to the Peaks for a second year on Saturday, in what promises to be another undulating slog through Chesterfield and Derbyshire.
Lizzie Deignan's victory in 2016 was forged on the lumps and bumps of this picture postcard county, and we wouldn't be at all surprised if it proved to be just as decisive again.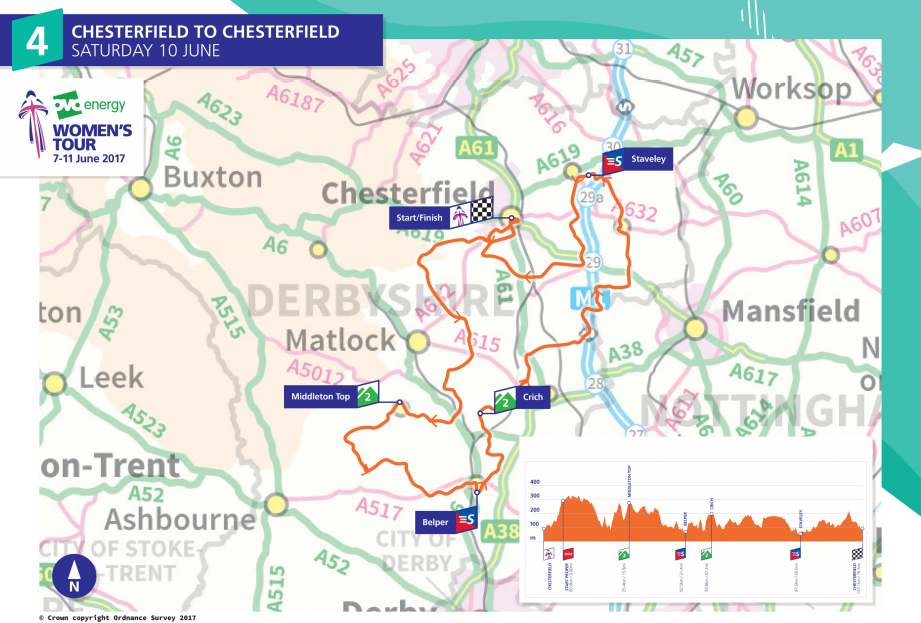 All three former winners are back competing for the crown
Cycling stattos will have noted that nine of the world's top ten riders and all three previous winners of the event will be vying for the green jersey this week, including Lizzie Deignan (Boels Dolmans), Anna van der Breggen (Boels Dolmans) and Marianne Vos (WM3 Pro Cycling).
Keep your eyes peeled for home favourites Katie Archibald (Team WNT Pro Cycling) and Dani King (Cylance Pro Cycling), too.
Famous faces
If you fancy rubbing shoulders with some familiar faces, you won't want to miss the Tour's grand finale in London.
Former BMX and track world Champion Shanaze Reade will be heading down to the event in her new role as a British Cycling ambassador, meeting fans and Breeze Champions at the entertainment area in Trafalgar Square.
More surprisingly, you might even catch a glimpse of former gold medal winning heptahlete Denise Lewis OBE too. Denise will be joining 1,000 other women down on the course in Breast Cancer Care's 25km Pink Ribbon Tour ride, which takes place ahead of the racing at 11:45am to celebrate 25 years of the pink ribbon.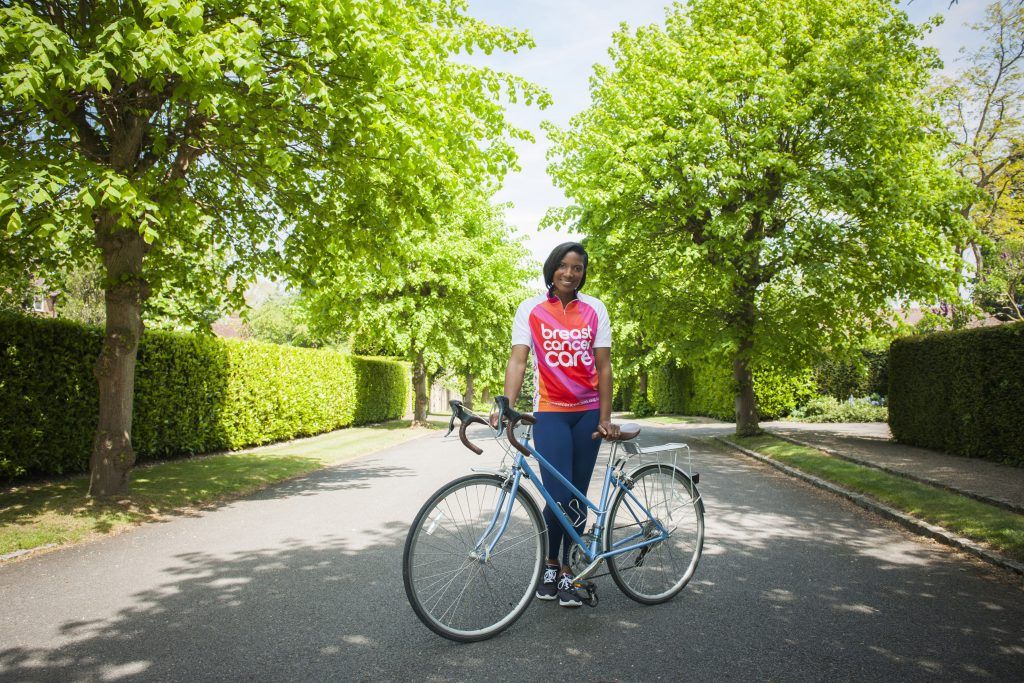 Plenty of ways to get involved
Never ones to miss a party, our Breeze Champions will be out in force this week to mark the occasion.
Over 150 Breeze rides are set to take place between today and Sunday, many of which will be draped in pink to support the Tour's official charity partner Breast Cancer Care.
If you're heading down to Chesterfield on Saturday, watch out for our Derbyshire Breeze Champions who will be leading out the riders ahead of the start of the racing. And if you just want to know a little more about the programme, come and say hello at our stands in Leamington Spa (Stage 3) and London's Trafalgar Square (Stage 5).
A full report, results, images and reaction can be found each day on the British Cycling website.