There are certain rides every cyclist has on their bucket list. London-Paris has been firmly on mine for a number of years. My cycling buddy Tom and I decided we'd try to do it in 24 hours. Pourquoi pas?
Fuelled by much patisserie and jambon-gruyere baguettes, our dream became a reality in May when we rumbled up the Champs-Élysées, pausing at the Arc de Triomphe, before customary 'bikes aloft' photos at the Eiffel Tower. And then beer.
It was a fabulous ride – and quite achievable, too. Arguably the hardest part was getting out of London: our Garmin was convinced we should go north of the River Thames, when we knew fine well we had to go south…
Terrain-wise the route isn't too challenging. Once you've found the correct way out of London it's a pleasant mix of traffic-free paths and quiet roads, thanks to the well-designed London Cycle Network and Sustrans National Cycle Network. Further south we enjoyed country lanes through Surrey and East Sussex, with a few hills thrown in for good measure. After setting off at 4pm, it took us 5½ hours to ride the 70 miles to Newhaven – including getting lost, missing signs and having a sausage roll break – giving us two hours spare before our ferry!
The ferry from Newhaven to Dieppe is a well-drilled operation, and we were joined by many other cyclists on the same route. Some piled straight in to the bar, but we (sensibly) headed straight to our cabin for a shower and as much sleep as we could get during the 4¾ hours sail.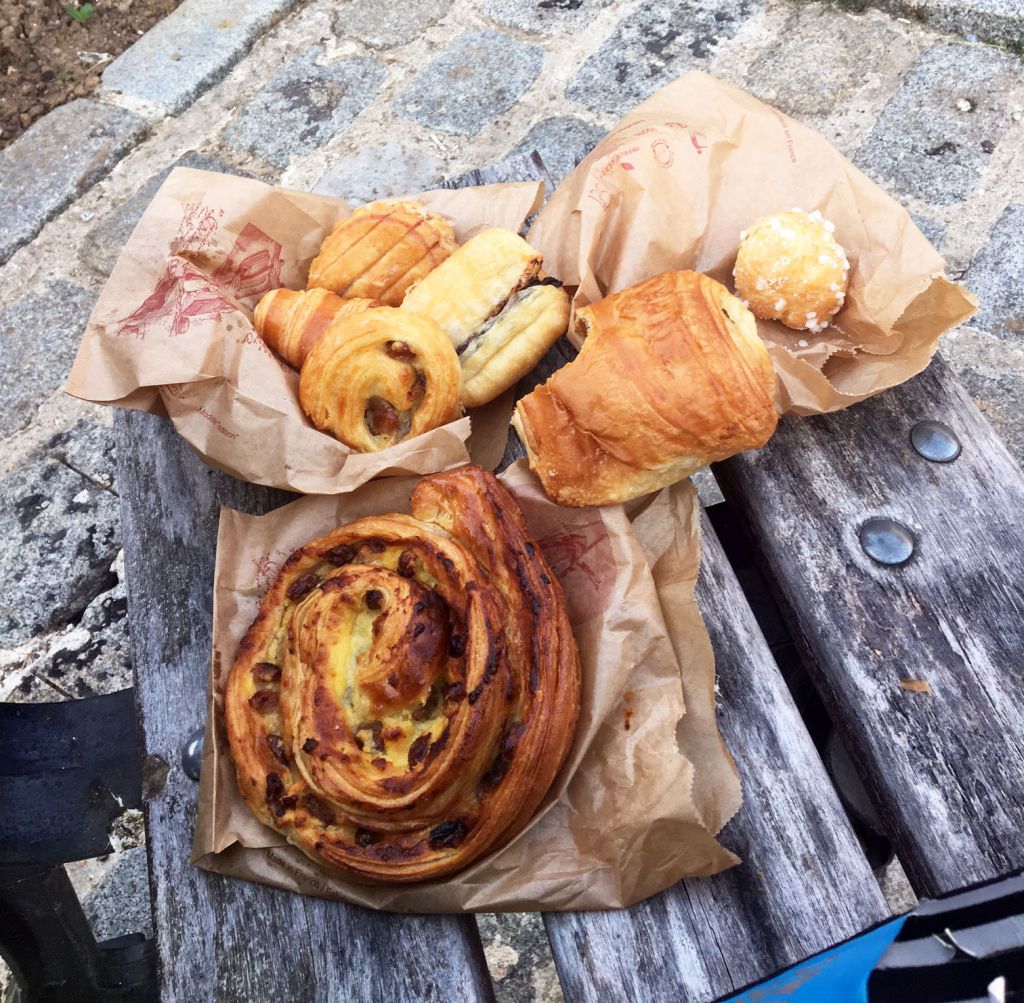 We woke to a pleasant but chilly morning. Nothing was stirring in Dieppe as we set off on the Avenue Verte, a 30 mile traffic-free path. We stopped at Neufchatel-en-Bray for copious amounts of patisserie (whoever invented chouquettes, those delicious little choux pastry balls coated in pearl sugar, is my cycling hero). After lunch in Gisors we were fuelled nicely for a rolling ride on wonderfully smooth roads through Normandy, albeit in punishing 30c heat. After 7.5 hours of cycling we arrived in Paris victorious, and with one more bucket list item firmly ticked off. Where to next?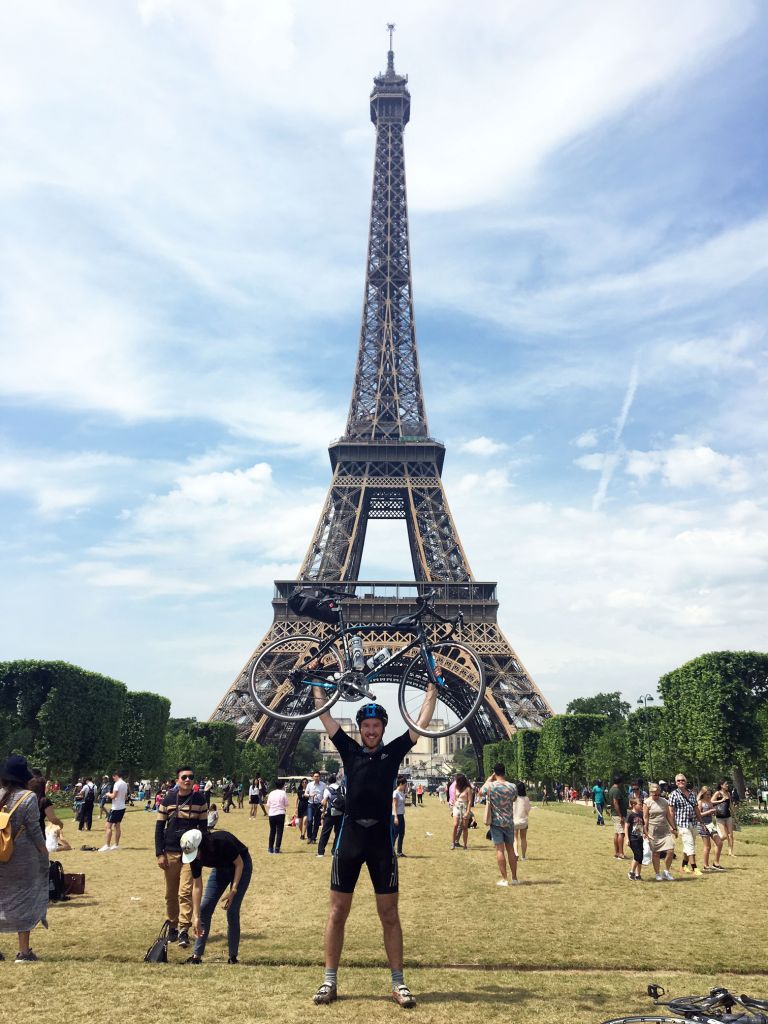 The facts & figures
Total time: 21.5 hours
Total ride time: 13 hours 40 minutes
Total distance: 180 miles (70 miles London-Newhaven; 110 miles Dieppe-Paris)
Climbing: 8,500 feet
Sustrans routes: 4, 20 & 21
Ferry: DFDS, from £39. Cabin and hot shower: £25
Accommodation: AirBnB, £55
Chouquettes: priceless.