British Cycling's Andy Hawkyard takes us behind the scenes of our latest #ShareYourRide campaign, designed to celebrate the variety of Ride Social rides created by people across the UK.
Last month, a small group of Ride Social adventurers joined me and a few colleagues from British Cycling on a photoshoot to showcase Ride Social – the UK's biggest social cycling network which now boasts over 100,000 buddies (and still growing fast!).
There were a few bleary eyes due to the 5am start and choosing the coldest day of the year for the shoot meant it was colder than a polar bear's toenails, however the views of the rolling countryside around the stunning Peak District location made it all worthwhile. What better way to show off just one of British Cycling's stunning routes?
Ride Social is a great way to get out on your bike and meet new friends along the way and I felt privileged to share my ride with some of our inspirational British Cycling volunteers.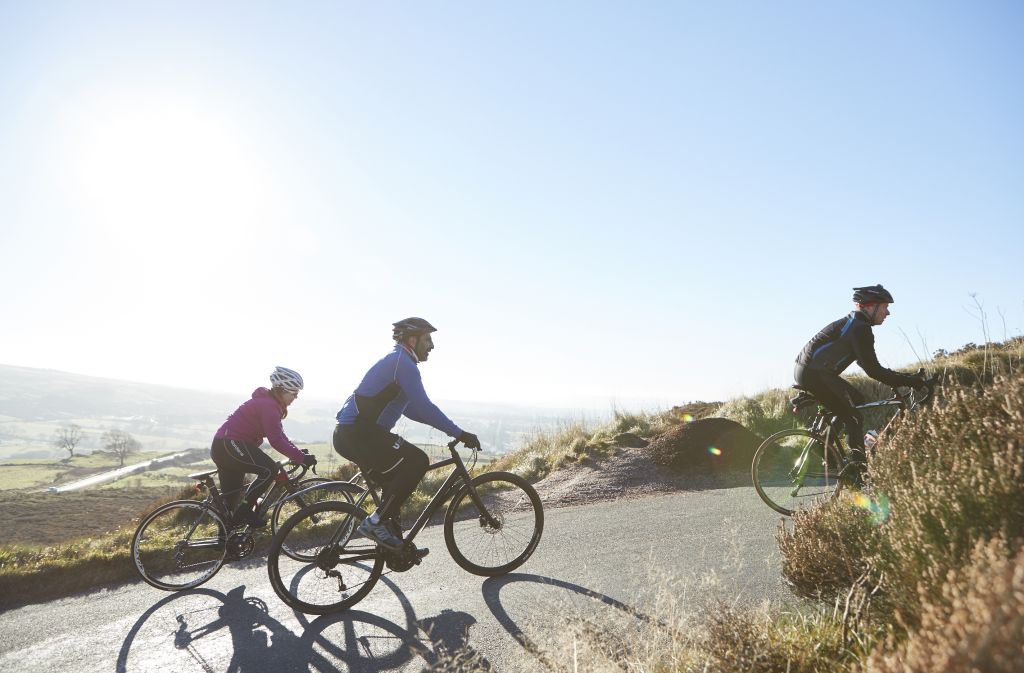 First up the steep climb to the famous Roaches cliffs in sunny Staffordshire was Naz Ali, a Bradford based youth worker and British Cycling trained Ride Leader, who has made cycling an integral part of his work with young people and local communities. As part of his work, Naz (above, in blue) has built up a hub of more than 150 bikes – including tandems and adapted cycles – to give people who don't have wheels of their own the opportunity to cycle.
Along the way I also caught up with John, a British Cycling Go-Ride Coach and Ride Social regular who told me about a few of his favourite routes in my local area. It's amazing how many great places are on your doorstep ready for you to discover.
I was also glad to share my ride with Jane, Vicky and David (who has set up over 50 Ride Social events in his area alone). The group chatted and laughed along the scenic route, and in true Ride Social fashion there was even a cake stop.
As you can see from the photos and video we made on the day, Ride Social gives you the chance to get together and cycle for fun at a place and time that suits you and you'll make some great new friendships along the way too.
To celebrate the variety of Ride Social rides created by people across the country, we're asking you to #ShareYourRide and tag us in your Ride Social photos to win great prizes.