Horns honking, bubbles blowing and wheels whirling can only mean one thing… HSBC UK City Ride! Yesterday I was in Southampton for the third HSBC UK City Ride of the summer and the atmosphere was electric. It was great to see thousands of riders donning their high vis bibs and taking to the traffic-free streets to enjoy the family day out.
There were some great snaps shared throughout the day – here's a quick roundup of my personal favourites.
Guildhall Square was a sea of colour for the start of HSBC UK City Ride Southampton…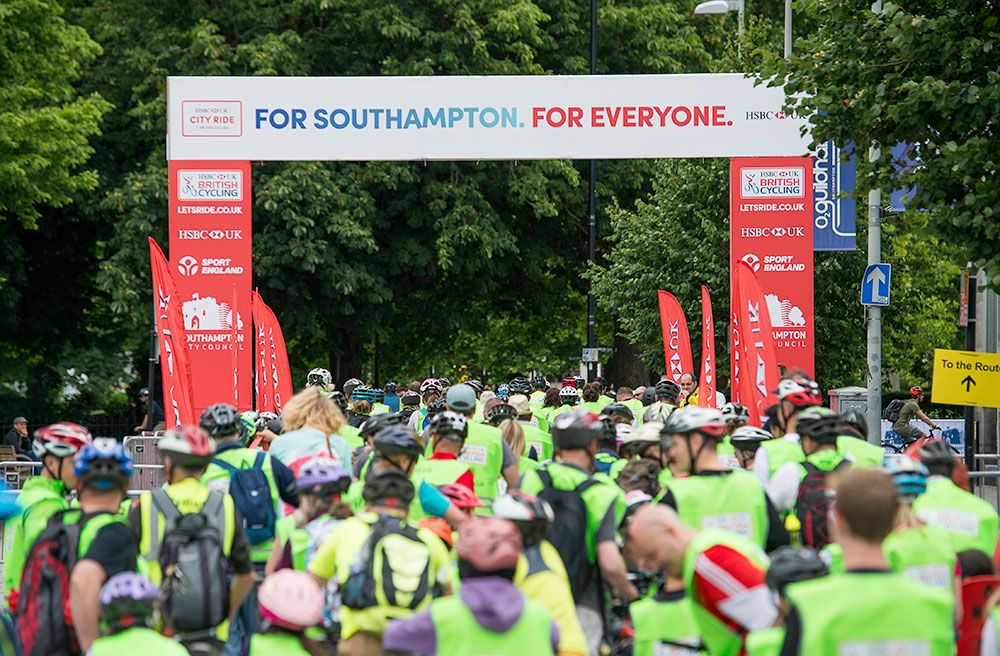 The ride got off to a wheelie good start as BMXer Kyle Evans showed off his bike skills.
Give us a wave! Thousands of riders took off on the 8.5km traffic-free route.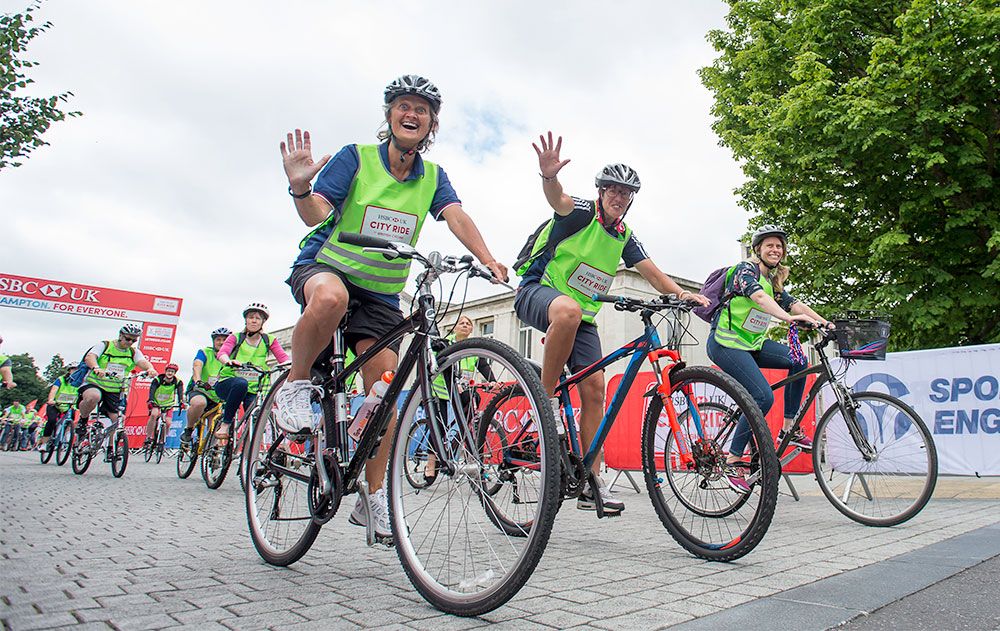 Our HSBC UK Go-Ride crew were busy coaching in the Kids' Zone. This youngster certainly had a serious look of concentration on his face!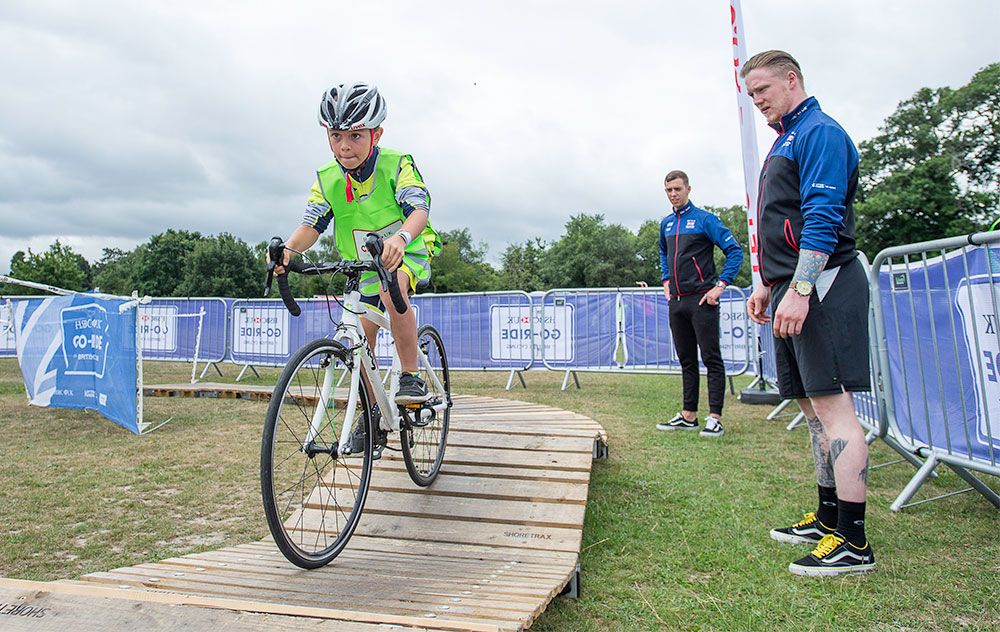 The BMX stars Kyle Evans, Tre Whyte and Paddy Sharrock were pleased with their caricature!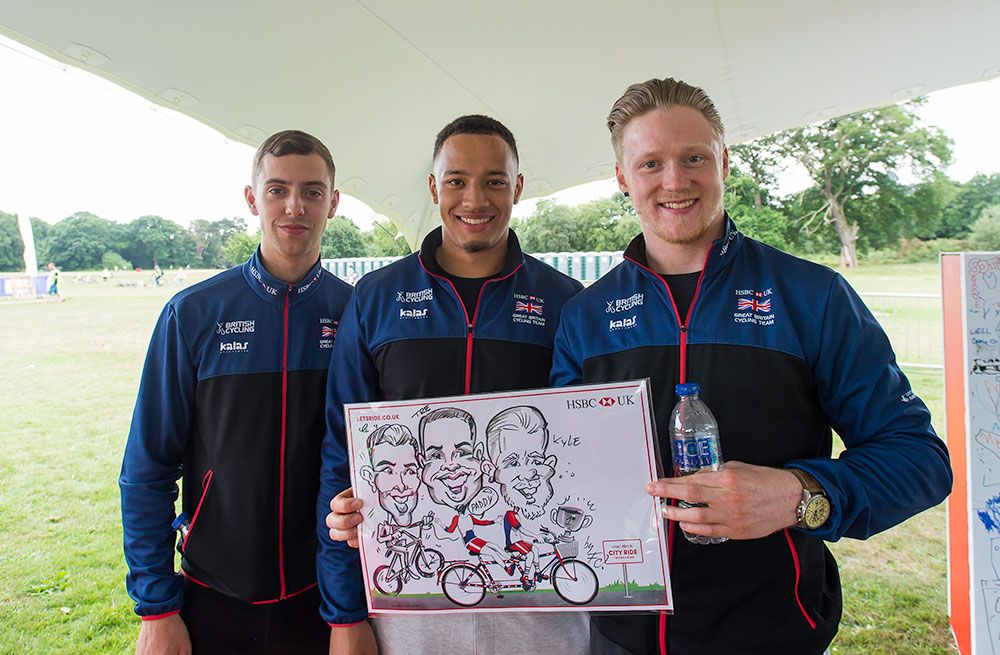 For big kids. For little kids. The Street Velodrome was a real hit for everyone at HSBC UK City Ride Southampton – even our BMX stars couldn't wait to have a go!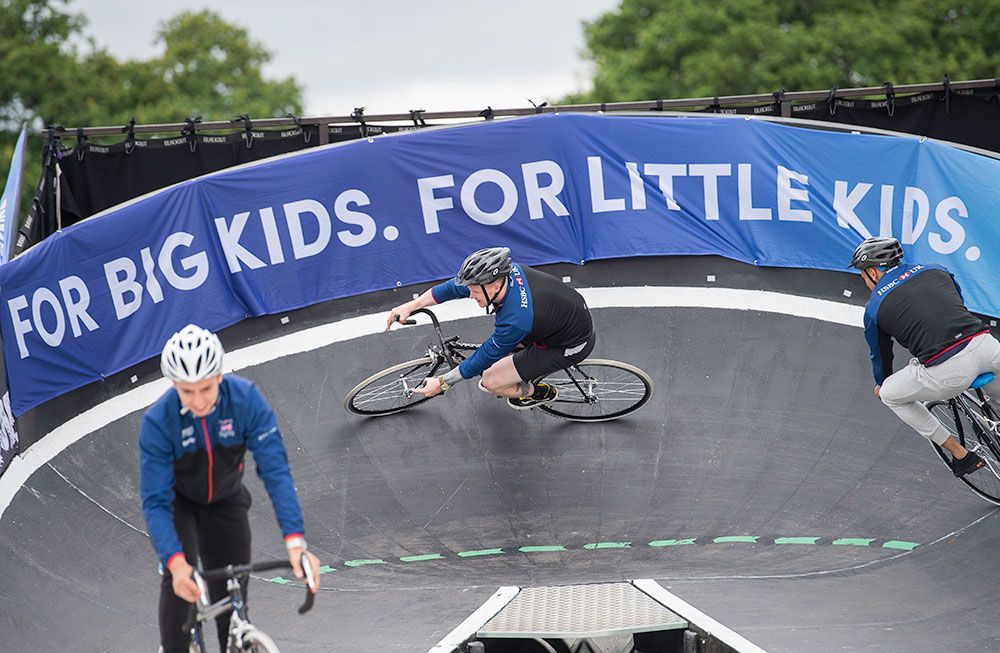 It wasn't only the bubbles flying round in the bubble tunnel – there was plenty of love in the air too!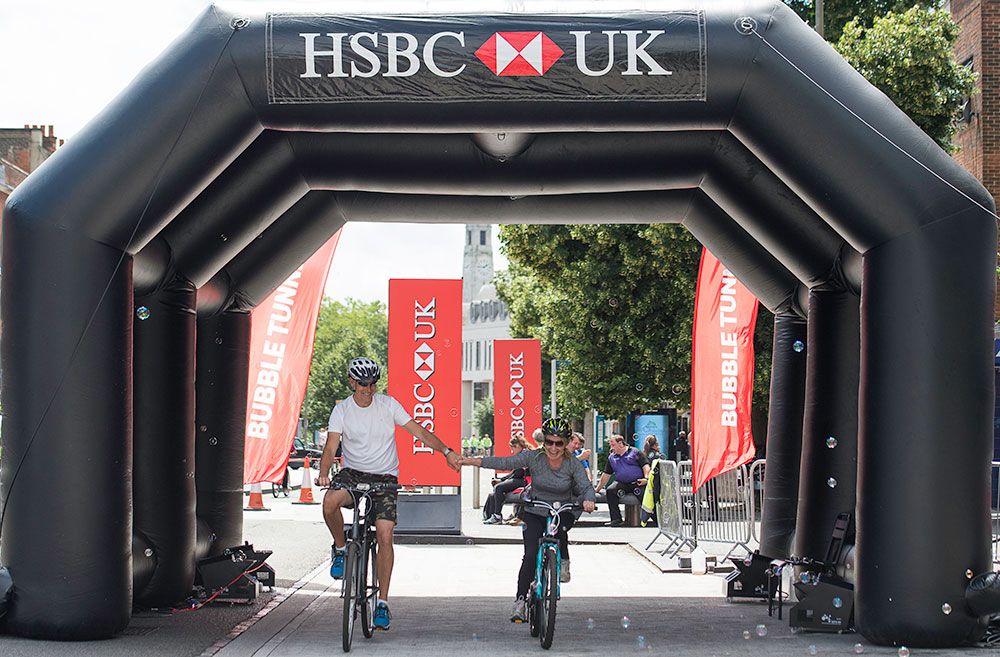 What better way to spend a Sunday afternoon? This family from Southampton all got together for a free, fun day out riding in the city centre.